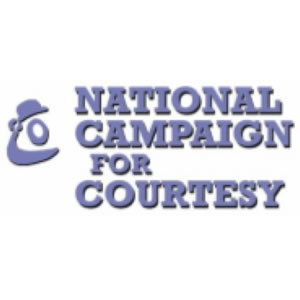 Shepperton is by now used to being publicly recognised as a great place to live. It has been in the top places to live in the UK for a couple of years now. So perhaps it is no surprise that the town has just won yet another accolade.
Shepperton has been awarded "Top Town" for 2017 when it comes to courtesy. Cllr. Robin Sider had attended the award in 2016 which was won by Skipton, and decided immediately that he was going to nominate Shepperton for 2017. The nomination meant outlining the reasons Shepperton should be considered; it's ambience, how friendly and courteous the shop keepers are etc.
Robin was delighted when he received an email confirming that the nomination had been successful.
Shepperton had been visited by the committee who had shopped in the High Street under cover, had coffee at the local coffee shops and encountered locals. You all made the grade! "I am thrilled with this award" said Cllr Sider. "It reflects everything that is good about our shops, the town's residents, it's history, our Village Fair, Big Tree Night, not to mention the welcome one receives when visiting Shepperton. To get this award is beyond my wildest dreams!"
The National Campaign for Courtesy has amongst it's patrons the likes of Joanna Lumley, Dame Esther Rantzen, June Whitfield and Diana Moran.
Congratulations everyone. This is your award!