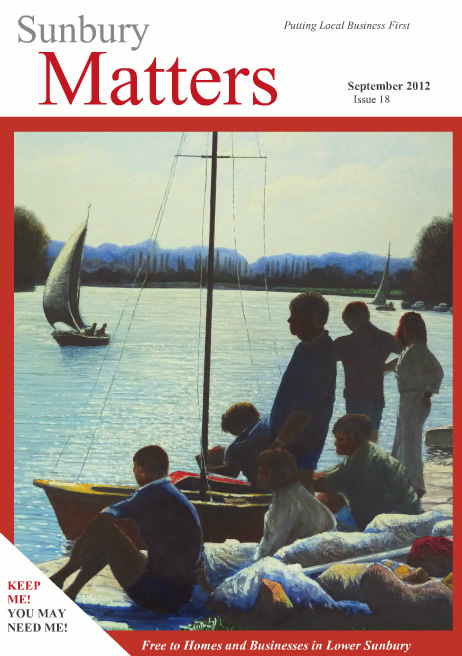 The last month has been filled with optimism, warm weather and gold medals galore! The front cover this month reflects lazy days by the river and is by long term local resident Alex Arid. To me, it really evokes summer and at long last it did arrive!
September means back to school for many, and back to normality for many more. I have already got a freezer full of blackberries and a garage full of logs ready for the cooler evenings.
Sunbury Matters has truly joined the 21st Century with a newly revamped website where you can find the current and past issues of the magazines and look up advertisers in the local business directory. Do get in touch as always with any comments or stories. we love to hear from you.
Ashford Kitchens Hosts Cookery Demo
Shepperton Studios celebrates 80th
The Evolution of Trees
Down Memory Lane with Patricia Stone