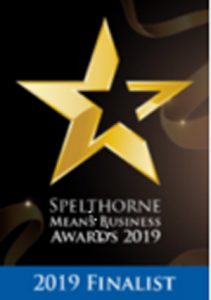 What an honour! Village Matters Ltd, which runs Sunbury Matters, Shepperton Matters, 
Walton Matters and Molesey Matters, is a finalist in the Spelthorne Means Business awards this year. The event will take place on 
October 17th at the Orangery, Shepperton Studios. Fingers crossed!
Also shortlisted from Sunbury is Samara Cuisine, the Lebanese 
dining company based in the heart of Sunbury village and the Harfield Dance Studios. 
There are 12 categories celebrating businesses large and small across the borough. It is a chance for Spelthorne borough to showcase the very best, showing that it really does mean business.
High street shops are struggling. Independent shops are under threat from large chains and online shopping, so it is great to see small independents like Quality Fruit & Flowers and the butcher, James of Shepperton, also shortlisted. 
Quality Fruit & Flowers are not only finalists in the Best Business in Shepperton/Charlton, but also in the category of Best Corporate Social Responsibility, where they will be taking on the might of both Tesco and McDonalds.
Go girls!! What a story of David and Goliath that would be. Of course we recognise the value to our communities that these big companies can make, but we do cherish the community spirit of the smaller operations who go that extra mile to offer great 
personal service.
Good luck to everyone. We will bring you results in the November magazine.