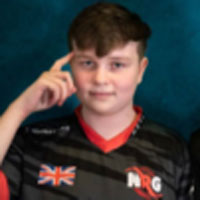 It is hard to believe that Sunbury boy Benjy Fish has turned professional at the age of 15 and is already earning a great deal more than the average wage.
His world is one many adults don't understand. He plays computer games, but to such a level that he is amongst the best in the world.
Benjy "Benjyfishy" Fish is a professional Fortnite player for NRG eSports. He has nearly 150,000 followers on YouTube and can also be found streaming on Twitch.tv regularly.
Benjy found this world much more interesting than school, no doubt a challenge for his mum. But when his late night exploits saw him win £10,000 in an online competition with some of the best in Europe, she decided that maybe it was worth taking him out of school and home tutoring him instead so he could have the flexibility to play at night and study later in the day. 6 teams were negotiating to get him but Benjy was signed as a professional by NRG eSports, one of the top eSports teams around, in February. His mum Anne is now his manager!
Benjy has been so successful that this July he will be competing in the World Championships in New York. Here he will be competing for a pot worth £23 million in prize money. Just by achieving a place at the New York games guarantees him £50k. It is simply staggering!
This is a world I do not understand, but I can certainly appreciate success and Benjy has it in spades. So go for it young man! Make Sunbury and the UK proud!
You can follow Benjyfishy online on Twitter, Instagram, YouTube or Twitch.