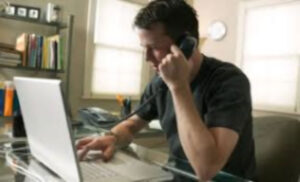 A great many of us are employed in a 9-5 job. Often commuting on overcrowded, over priced transport, there may come a point when you may ask yourself the question "Is there another way?" Maybe you have an idea for a little business but don't really dare leave the security of a regular income with all the infrastructure and safety that comes with it.
Some of us are forced to make a choice. I worked in the corporate sector for many years. I loved the perks of international travel and the nice salary, but I grew to hate the politics, the tedious budgeting, targets, appraisals and accounting that went hand in hand with it.
I have been self employed for 7 years now and have never looked back. I am a typical second 'careerer'. According to the Chartered Institute for Personnel and Development (CIPD) more than a quarter of companies set up in Britain are started by people aged 50-65. The CIPD also reports that the biggest motivation for older entrepreneurs is the desire to do something pleasurable followed by a better work/life balance, as well as not wanting to work for someone else. The report concludes at least half entrepreneurs state they are happier than they were in employment, despite 79% working alone.
Do I get lonely working at home with only two dogs for company? Not at all. There is a great out there for small businesses. Networking groups run regularly where businesses meet over breakfast or evening drinks and offer support and referrals to each other. As a Sunbury business you can join the Lower Sunbury Business Community for the princely sum of £50 per year and join our monthly meetings. (see ad opposite for contact info).
Other more formal groups include Business Over Breakfast (or BoB). I attended a new group operating out of Twickenham recently. They meet at the Winning Post on the A316. it took me precisely 10 minutes to get there with no traffic. My network expanded as a result of those meetings and I always learn something from someone who has skills I do not (in my case usually something technical!). Meetings are friendly and open and you can go along to an initial meeting before signing up as a full member. There is nothing to lose. (see opposite for info on how to book)
Being self employed has given me the freedom I did not previously have.
I walk the dogs in the morning rather than struggle through the morning rush hour. I can meet friends for coffee or lunch locally or take an afternoon off if it is sunny and visit RHS Wisley. I have no boss! If I choose to work in the evening or at weekends, that is my decision. I manage my time and I get the job done.
If you have an idea for a business, Spelthorne run an annual competition to find entrepreneurs and help them on their way with a prize of £3500 as well as business support and mentoring. The Spelthorne Business Plan Competition closes on 14th April. If you are shortlisted you will be invited to pitch your business in a 'Dragons Den' type final which is always fascinating. For more details or to enter go to www.spelthorne.gov.uk/businesscomp.
So if you have a dream of setting up a business from home, there has never been a better time to do it. I have never looked back and Mr C decided he liked the work/life balance I had achieved so much that he came to join me, launching Molesey Matters last year.