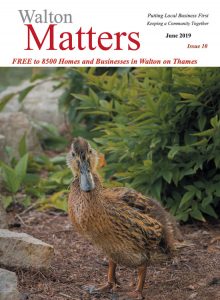 It's Walton Beer and Live Music Festival time!! Go to page 12 for all the details. Also this month there is a rather special celebration, commemorating the first recorded game of baseball in the world being played in Walton back in 1749.
This month's recipe is also quite special. The Community Café @Riverhousebarn is now being run as a not-for-profit venture by a group of hard working volunteers who are passionate about reducing food waste. 1.9 million tons of surplus food is wasted in the UK food industry every day! M&S Walton have offered their surplus to the café, so every day new supplies arrive and the team work out what to make from it.
Enjoy both the Festival and the Baseball, pray for the sunshine and have a wonderful June. Next month's issue will be a combined July and August Magazine. Advertisers, Event's Organisers and readers with stories to tell, please do get in touch by early June.