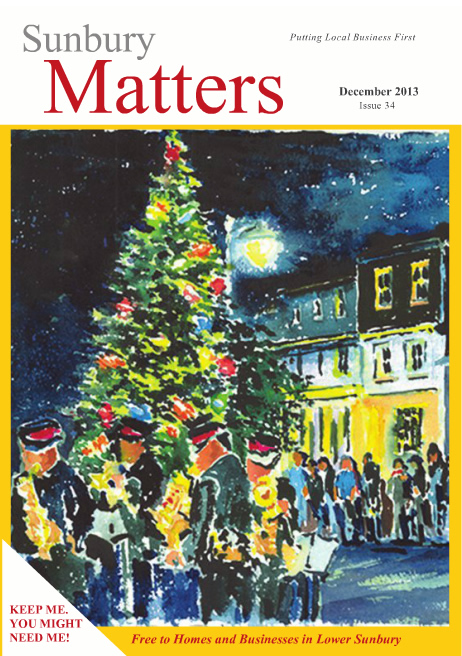 This month we hear of yet more strange coincidences which centre on The White Horse in Lower Sunbury. We also reflect on a year in Sunbury through readers photographs, showing flood, snowmen and the beauty of our village.
The White Horse and more coincidences
2013 – Sunbury in Photos
Sowing the Seeds of Community – a review of Spelthorne in Bloom Awards
Restaurant Review – Meson Toby, Laleham
Remember the River Gardens Estate?