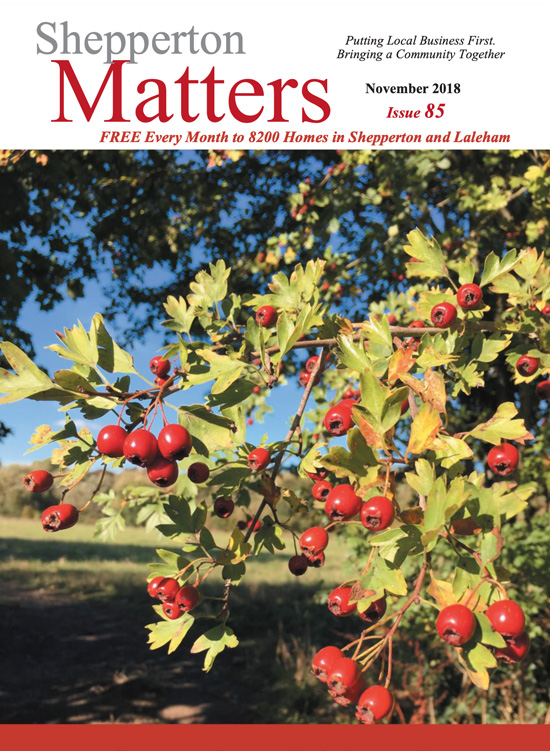 This month we visit Shepperton Allotments, a little oasis of tranquillity in the middle of Shepperton. They need to raise funds to get toilets installed. Can you spend a penny or two?
We also congratulate Willow Bakery and Brown Bag Crisps, two entrepreneurial companies in Shepperton who both received awards at the Spelthorne Business Awards.
Finally, please make your voice heard in the quest to clear up the riverbank. One local man has taken it upon himself to make a difference but he needs support. See page 10.
Centenary of the Armistice
Shepperton Shines at Business Awards
Reclaim our Riverbank
Shepperton Allotments Need Funds