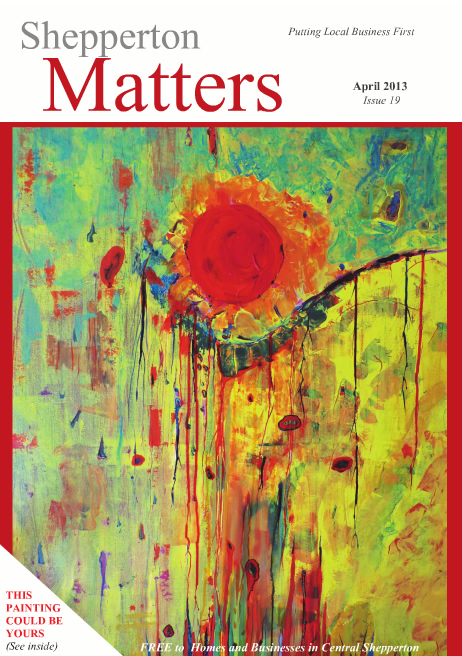 This month's Shepperton Matters magazine cover features a bright exotic sun. We wanted to share some sunshine with you, so the original piece of art is available in a blind auction to support local Sunbury charity Their Future Today. All you need to do is bid. Check out the issue for all details.
The issue is full of stories of local interest. We review the historic Warren Lodge, where Nelson is reputed to have courted Lady Hamilton. We also visit a true English eccentric who shares his house with over 100 tortoises as well as ducks and chickens!!!
We are also aware of a spate of burglaries so look at some hints about making sure you are safe. If you are a small local business, we talk about local networking groups which are so useful to growing your business in today's climate.
Crime and Punishment in Shepperton & Sunbury
Art..For Goodness Sake
How Safe is a Locked Door?
How is Business?
Shepperton or the Galapagos?

Restaurant Review – The Warren Lodge

Worry and how to deal with it