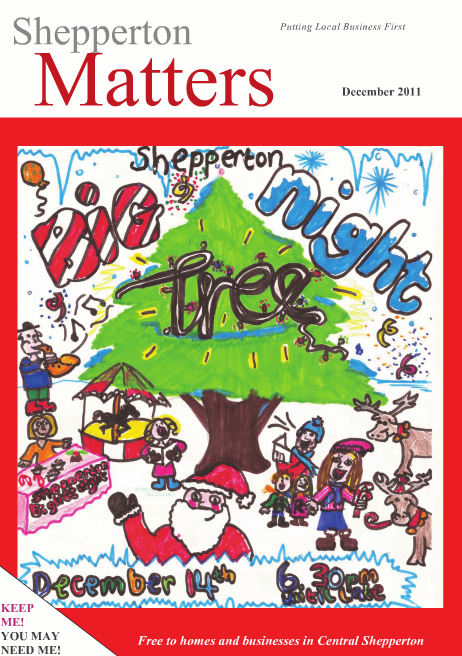 Yes readers, Big Tree Night is where Christmas starts! The Shepperton and District Business Community have been working really hard to make this event truly wonderful for us all. Well done to everyone who has been involved in planning.
Make sure you go along and enjoy the evening on December 14th. More details inside.
This is also a time to think of people who may be alone and in need of either friendship or help. Christmas can be a lonely time for some. We are lucky that we are part of a community where people tend to know their neighbors, and largely actually seem to care. I feel very lucky to be part of that and will no doubt be singing very loudly and happily by the Big Tree on the 14th!
In this issue
Famous People of Shepperton
Santa's coming to Shepperton
Toys, toys, toys
SuDoku
Albert Square to Church Square
Recipe of the Month
Willow Talk
Shepperton Residents Association
Christmas on the Cheap
Garden View