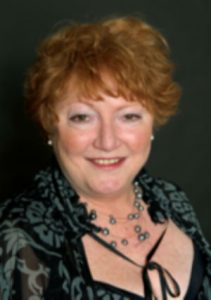 This month sees a new Mayor for Spelthorne. Councillor Mary Madams will be inaugurated at the council offices in front of fellow councillors and VIP's. So we went to meet her for a chat and to find out what her mayoral year will hold.
The position of Mayor is a non political role. The position gives the chance to encourage and promote communities, to champion big and small and to generally spread goodwill. The Mayor is the face of the borough of Spelthorne within the county of Surrey and the role involves a huge commitment of engagements.
As well as a figurehead though, the role is significant in promoting good causes and championing charities. Each year the Mayor will select several charities which are dear to his/her heart and all the fund raising events of the mayoral year will raise money for those charities.
Mary Madams has selected Midas Plus and Eikon as her two main charities, and will supporting many others across the borough in their fund raising efforts.
Midas Plus has featured in this magazine many times. You may have seen the Staines upon Thames Day Duck Race (Village Matters has their own duck decorated by Shepperton Artists. Never won, but still going strong!). Midas Plus was set up by local people to support other locals in need. The money they raise supports community groups and individuals who have nowhere else to turn, from small things that matter, like a new carpet for a flood victim with no means, to more costly things like powered wheelchairs.
Eikon's strapline is "Inspiring Young People. Transforming Lives". It supports youngsters (including young carers) who are coping with difficult personal issues or prospects. It will help get those with reduced means to get into university, older children to get into work, and offers positive role models for those with none at home. Eikon tackles issues of self esteem, presentation and communication.
With a background in recruitment, the area of supporting youngsters into the workplace or higher education to improve prospects is immensely close to Mary's heart. With employers such as Heathrow and Shepperton Studios within Spelthorne as well as many incoming organisations, the chance to offer apprenticeships is something to be nurtured.
Mary Madams has been living in Laleham since she was 5 years old. She still lives in her childhood home and loves the area with a passion.
The forthcoming mayoral year will be filled with engagements and Mary has adopted the theme 'Aspire and Inspire'. She sees her role as a chance to make a difference, see things within the borough (and county) that she has never seen before and looks forward to meeting many more people.
We wish our new Mayor and her consort Andrew Hopgood, the very best of luck.