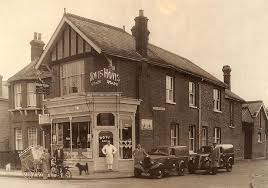 I sat having a coffee recently with two long term residents of Lower Sunbury. They were reminiscing on how the village was in times gone by. There were apparently several clothes shops, a shoe shop, a cobblers and a general store amongst others. There was also a bakery, a butcher and a games shop (???). Today most of the bow fronted shops have been converted into residences and the businesses have moved out or closed.
This conversation is a reminder of how much we need to cherish our individual shops and services on our high streets. Many of the local businesses in Sunbury and Shepperton are owned and run independently. They do not have the money or power behind them of big supermarkets or groups. The shop keepers have often been running their businesses for years. They know their clients by name, their families, their stories and even their regular requirements. Service is the name of the game because it is by providing this personal touch that the shop keepers retain and build their business. It makes people feel they belong.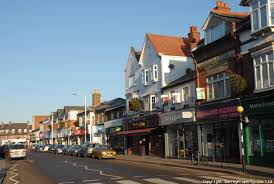 So next time you find yourself slipping into a parking space at Tesco's (because it is easy/quick/convenient), just remind yourself what happens to a High Street if it is no longer used. The High Street is the beating heart of our communities, where we meet up for a natter while we make our purchases. We wouldn't want it any other way.