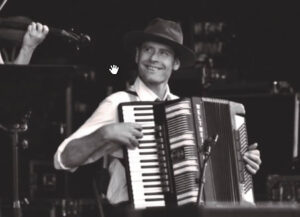 Last month we mentioned the inaugural Art Trail from the Sunbury Working Artists. As a reminder, from July 11th-13th you can visit them in various venues in Lower Sunbury where you can meet the artists in person and purchase works if you fancy an original piece. Pick up a trail map in the village (the Walled Garden, Van Wonderen Flowers, Skinners and Little Italy). The front cover of this issue showcases their work, and you will find a full description of the artists and their work later in this issue.
July also launches the Sunbury & Shepperton Art Festival (SSAA) which will take place from 12-20 July this year.
With the exception of an evening of jazz at Sunbury Cricket Club, all events will be held at the Riverside Arts Centre, 59 Thames Street, Sunbury on Thames. 
Several lectures and demonstrations are included in the programme of events covering subjects as diverse as local history, painting, flower arrangement and crossword compilation. An evening of scenes from Shakespeare accompanied by Elizabethan music and song, a screening of The African Queen by Shepperton Film Studios, and three classical music concerts, complete the programme.
The Box Office is on 01932 567365. Leaflets will be available locally and at the Riverside Arts Centre, or can be downloaded from www.ssaa-arts.org.
You can also find the SSAA on Facebook at 'Sunbury and Shepperton Arts Club' or follow on Twitter @SunShepArts.
A snapshot of a few highlights as follows: Floods Past and Present Local floods and attendant media coverage this year focused attention on the plight and resilience of those affected. The events were indeed historic. Nick Pollard, Chairman of Sunbury and Shepperton Local History Society will talk on flooding over the past century with the aid of archive photos. 
Afro Blue Jazz Band presents an evening of contemporary, swing, fusion, Latin, funk and groove style jazz at Sunbury Cricket Club. The band's musical tastes cover Miles, Coltrane, Gillespie, Monk, Gershwin and Porter.
'Love's Fool' Scenes from Shakespeare's plays, accompanied by Elizabethan music and song, is devised and directed by Jane L'Epine Smith and will be performed by members of the Richmond Shakespeare Society (below).
Finally, our resident Mr Flower Power himself, Dennis Van Wonderen, is giving a humorous talk about 25 years in the industry.