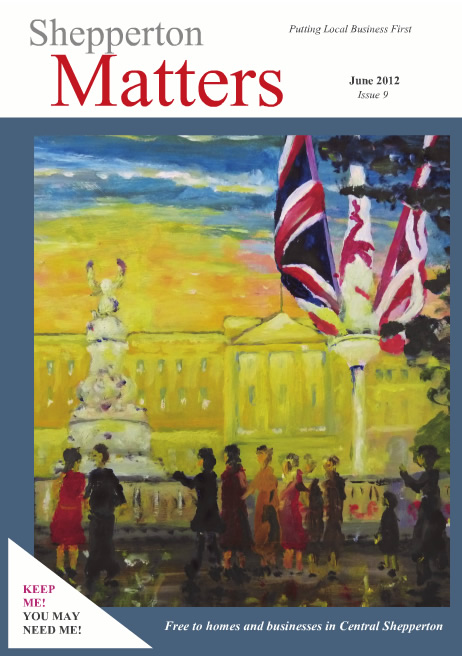 Well there is lots going on this month!
Make sure that you take advantage of the few days off at the start of the month and take in the Jubilee celebrations and flower festivals for Spelthorne in Bloom including a visit to Squires show on June 2nd. Pop in to the Shepperton Fair on the same day.
Mid month sees the Shepperton Horticultural Show on June 16th. Be sure also to put in the events at the end of June in Sunbury: The Sunbury Open Gardens and the Sunbury Summer Market which are both on June 24th.
Fingers crossed for good weather!
In this issue we look back to memories of the Queen and a touch of nostalgia thinking of how you celebrated with street parties.
Thanks to all of you who supported my walk by the way. I so much appreciated it. Photos of my walking outfit are in this issue!
Is this issue
Royal Memories
Shepperton Celebrates in Art
Spelthorne is Blooming
My Life of Crime
Recipe of the Month – Chocolate Sorbet
Caring in Shepperton – The Bradbury Centre
Riverside Arts Centre
Walking for Charity
Night Night Sleep Tight…..