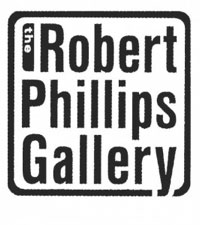 The Charity of Robert Phillips was created, fifty years after the death of the man whose name it bears. Alderman Robert Phillips JP was an elected Member of both Surrey County Council and of Walton and Weybridge District Council.
In recognition of this dual role the Trustees of the Charity are drawn in equal number from both Surrey and Elmbridge Councils. The Chairmanship changes annually and alternates between Trustees representing each Council.
Trustees tend to be long serving and in the Charity's history there have only been about 15 different Trustees. Elmbridge Borough Council provides the secretarial and administrative support whilst Surrey County Council supports the financial management. All Members see it as a great privilege to be nominated as a Trustee of The Charity of Robert Phillips. In its history the Charity has not only grown its capital, over two and a half times, but in the same period has given away over one million pounds to support the arts in the ancient Parish of Walton on Thames.
At the time of his death, Robert Phillips' Will stated that a Charity should be founded to support education in the fields of the arts, music and drama; and for the benefit of libraries and museums. What of the man called Robert Phillips and why has Walton on Thames benefited so much? Robert Phillips was born in Gas Row, St Mildred, Canterbury on 4th December 1864, the eldest son of another Robert Phillips and his wife Elizabeth Sarah. Robert married Mary Agnes Riley in Westminster in 1885.
The family is not found in the 1901 Census – either they were not recorded for some reason or the record has been lost or destroyed. It is believed that the Phillips family moved to Walton on Thames in around 1912 – firstly to 'Clydesdale' in Hersham Road and a few years later to 'Fircroft' on Station Avenue, where Robert was to spend the rest of his life. In 1914, their 'abode' was listed as 'Clydesdale', Hersham Road, Walton on Thames. In 1920, Robert was joined on the register by his wife Mary and Frank by his wife Hilda.
In the Register taken at the outbreak of War in 1939, Robert was described as a 'fruit merchant'. Sometime after Robert's death in 1942, his widow and daughters moved to Ashley Close and until age and infirmity made it impossible, they followed Robert's great interest in local activities. Robert must have thrown himself into local life very quickly. He was elected to Walton Urban District Council in 1913, serving until 1925. He was its Chairman in 1922 and 1923.
In 1921 he was elected unopposed to Surrey County Council and in 1935, in recognition of his outstanding public service, was elected Alderman, an office he held until his death six years later. Robert served on many local committees, often as Chairman, for organisations as diverse as Weybridge Scouts, Walton Swimming Club, Surrey Convalescent Homes, Walton Hospital, Walton Dramatic Society, Walton Football Club. He was Chairman of the County Council's Establishment Committee and after his death there were many warm tributes to his concern for the staff. There was scarcely a local organisation that did not have the benefit of Robert Phillips' enthusiasm, ability, compassion, wit – and money.
By his own special wish, no public ceremony marked the funeral of Robert Phillips. He was cremated with only family present. There were 'no flowers and no mourning'. But Robert Phillips was deeply mourned by all who knew him. There was a very touching obituary in the Surrey Herald of 12th September 1941. The headline was 'Walton's great loss'. Now, 78 years since Robert's death, his goodness, compassion and belief that fun through the arts, drama, music and books were vital to people's well-being, lives on through the Charity that proudly bears his name.
Heather D Hawker MBEDL