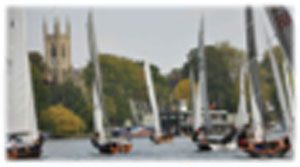 We are blessed in Molesey to be close to water in any direction we turn. But we don't always know how to make the most of it. So here are a few thoughts.
Canoe and Kayak
Hampton Canoe Club is a social paddling club based on a beautiful part of the Thames at Bell Hill in Hampton. With the emphasis on social paddling, groups of paddlers go out every weekend and Wednesday evening on local paddles as well as trips further afield. New members are always welcome and they have regular Improver sessions throughout the main season to support new
paddlers. www.hamptoncanoeclub.co.uk
Molesey Boat Club
Turn up at the club on almost any Saturday and you are likely to see at least a couple of Olympic champions taking to the water. The legendary achievements of Gold Medallists like Jonny Searle, or Martin Cross are woven deep into British rowing's illustrious history. Becoming a member is a sure way to see the river and also to get fit.
The Rowing Centre comprises a new state-of -the-art eight seat rowing tank and a 2,000 sq ft gym owned and managed by Molesey Boat Club.
The tank within the centre is open for use by schools, rowing clubs and community groups wanting to either learn to row, improve technique or simply experience the thrill of rowing for the first time. www.moleseyboatclub.co.uk
Martin's Boats
J. Martin & Son is a family run business established over 150 years providing a boat hire service on the River Thames Situated just across the bridge from Hampton Court Palace they offer a range of boats including row, motor and day boats. A really pleasant way to spend some hours on the water. Hire a boat and simply drift away. Opening this month for the season. Call 07855923539 for more information.
Hampton Ferry
The oldest ferry on the Thames, providing a service since 1514. Self-drive motor boats are also available for hire. Boat Route: Between the Bell Inn in Hampton and Hurst Park in Molesey
www.hamptonferryboathouse.co.uk
Sailing
Hampton Sailing Club is on the river (they are on an island accessed by a chain ferry) just by the Hampton/Molesey ferry. It is a friendly members-run club where sailing takes place every Sunday (and Thursday evenings in the summer months). This year they are celebrating 75 years (!) of Hampton Sailing Club. Even after 75 years it is an immensely active and thriving club.
And they always welcome new members of any sailing ability (including beginners). Located in West Molesey near Hampton Court on the Surrey/London border, the Island Barn Reservoir sailing club provides great sailing and water sports facilities for all ages. Family friendly they cater for all who want to sail, windsurf and paddle board from complete novices to world champions. The sailing club has many membership options with monthly payment plans as well as free to use club boats.
Swimming
Apart from the obvious Elmbridge Excel, and The Hurst Pool you may not know that there is an open swimming lake where hundreds take part in a refreshing dip every week from May to October. A little further away but there are open water races and events during the season and in August they even do a night swim. This year they opened on May 12th. You can find them down Ferry Lane, Shepperton by the Desborough Sailing club!
Thames Gourmet Dining
If you want to make the most of the river without the effort, but with a whole lot of luxury, how about this new idea. Enjoy a lunch/dining and cruising experience on a beautiful old yacht. Longer stays also possible
www.theriveryachtcafe.co.uk
Aqua Park
Yes, there is even an aqua park near us. Liquid Leisure opened quietly on a lake in Shepperton. You can clamber across a 400 square foot floating
obstacle park or try stand up paddle boarding. www.liquidleisuresurrey.com