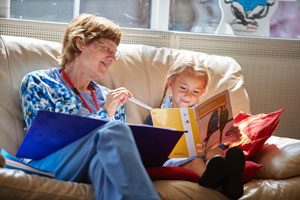 I recently started volunteering at Chandlers Field Primary School in West Molesey. The school motto is #yeswecan I spent last Monday morning writing 'persuasive letters' with a year 5 class.
I had a most interesting conversation with a young man who was writing to Theresa May to persuade her to have a 'people's vote'. He had his facts well-rehearsed and explained that this was the only way out of the Brexit mess. Persuasive writing skills will be essential should he decide to make a career in politics.
If you're not so keen on helping out with maths or English there are plenty of other interesting activities going on at Chandlers Field. There's an art studio where volunteers keep the resources tidy and help to facilitate the creative process across all year groups. Or if you are the outdoor type then you might like to don your wellies and join the Year One classes learning in their very own Forest School every Tuesday and Wednesday. You are rewarded with a hot chocolate for your efforts but the real reward is to see the enjoyment on these youngsters faces as they thrive in this natural learning environment.
On a Friday afternoon everyone reads at Chandlers Field. The whole school swap classrooms and buddy up older with younger readers to share books. You are more than welcome to join in or help you could help with reading throughout the week. Bring your own favourite book along if you like. Just being there is so valuable, you can't go wrong.
If you can't commit to a regular weekly slot then come along for outings and enjoy a day off-site with the children. Whatever your availability you will be given a warm welcome by the staff who can do so much more with an extra pair of hands in the room. Schools have had a real-term 8% cut in funding across Surrey and although extra money is being allocated this year the lifting of the public sector pay cap will see most of that disappear in staffing costs.
Since 2010 Surrey has seen an increase of 44% in children requiring additional learning support in schools. Government funding has just not kept pace with the demand which is why volunteers are so important. Every little helps, just an hour a week can make a difference and the more you give the more you get back.
If you are thinking of volunteering then dig out three forms of ID. This could be a passport, driving licence, bank statement or letter from a utility company. Take them along to Chandler's Field, or any other local school, who will complete a DBS check on your behalf. This doesn't cost you anything and gives you clearance to work with the children.
The school staff will meet with you to find out your interests and match you up to the teachers who you will support. You may like to work with the little ones, who always enjoy learning alongside an interested playmate, or you may want to work further up the school and be more hands-on with the curriculum. You won't be expected to spell long words or do hard mental maths so don't worry if your own school days were some time ago or if you have no prior experience of working with children. Once you arrive you will soon find your niche.
If you have a special interest, play a musical instrument or have a talent you would like to share then do let the staff know. But don't worry if you don't as just being there is enough. Showing an interest, asking questions and being amazed by the emerging skills of our young people.
As taught to me by year 5 I'm going to close with three good reasons to volunteer all wrapped up in a rhetorical question. Did you know that volunteering decreases your chance of depression while increasing a sense of fulfilment and improving your immune system? So, what are you waiting for? See you in the staff room.