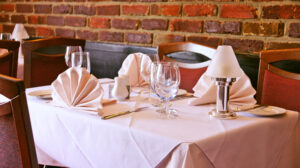 I went on honeymoon to the south of Spain, visiting little bodegas, sipping chilled sherry and nibbling on tender slivers of Jamon de Bellotta, the ubiquitous ham from the region, and the nutty manchego cheese. Those tastes will forever conjure in my mind warm evenings and a contented tummy!
Toni and Paolo who welcomed myself and Mr C to Meson Toby recently clearly knew the way to my heart. The antipasti which arrived was a good start to the evening. (This plate is not a standard on the menu, but is available if you ask nicely!)
As you consider the menu, you are presented with complimentary olives and homemade bread with olive oil and butter. In addition the chef will present you with a little 'amuse bouche' to get your taste buds going. These are so often considered extras these days when you go out to dine. But then Meson Toby is a 'proper' restaurant. Table cloths and napkins in crisp linen and staff very well presented in uniform. The wine choice is all Spanish, and rather than 'house' wines by the glass, you can choose what sort of wine you would like, and what would go best with your meal. I had a glass of lovely Marques de Morano, Rioja, and Mr C was given Albaniño, a white from North West Spain.
The décor is traditional, with exposed brick walls and beams. There are photos of Laleham through history, and there is a growing collection of Toby jugs on the window sills and mantelpiece.
Meson Toby is set off a fairy busy road, providing ample parking at both front and behind, and the restaurant overlooks quiet farmland to the rear.
You may remember it as El Meson, a traditional Spanish restaurant which attracted regular crowds from 1975 to 2003. 'Uncle' Julian, the then proprietor, still comes in and has been known to pick up his guitar which sits waiting for him in the restaurant. New owner Toni has known Julian all his life. Having run Toby Cottage in Ripley for the past 8 years, the opportunity to take on Meson was too good to miss.
Since opening only four months ago he has built up his team, including the kitchen staff who are all Spanish. Stocks are prepared from scratch. Not a Knorr cube in sight! The team comes armed with a traditional Spanish repertoire of paellas and the likes, but on the menu you will also find more European dishes, so there is something of quality for everyone's taste.
So back to our choices….As well as the well balanced menu including mussels in white wine, Calamares, soup of the day, there was a wide range of specials. Having avidly watched Masterchef I hankered after scallops, which were presented wrapped in pancetta with tiny pieces of crispy chorizo and butter. It is so easy to overcook this dish, but these were delightfully soft. Mr C had a good plate of mussels. Both dishes came with crunchy home made bread.
By this stage we were feeling already rather full so requested a break. A neighbouring table of 8 was served with steaming paellas which smelled divine. It was reassuring to see that the necessary crust was present at the bottom of the paella pan, always the mark of authentic cooking.
Mr C's dover sole came on the bone. It was expertly deboned by Paolo at the table, a sign of someone who knows what they are doing.
My belly pork had my taste buds jumping up and down before I had even tasted the first mouthful. It did not disappoint. Tender meat with crunchy crackling. It was served on Dauphinoise potatoes and we had well cooked accompanying vegetables, including a delightful ratatouille.
Now up until this point we had not realised that Meson Toby is famous for more than just lovely mains…..It boasts a truly EPIC dessert trolley. Trolley does not do it justice. I would call it a more of a mountain!
There was all manner of dessert on offer; home made baked cheesecake, crème caramel, strawberry pancakes, brownies, tiramisu. Mr C wolfed his profiteroles before I could take a photo! As for me, I was delighted to see that there were hand cut Valencian oranges in Grand Marnier. That did the job nicely for me.
Meson Toby would be considered more as a special visit than every day. However, with the three course set menu at £19.50 and a two course option at £16.50 at lunchtime it makes a visit very attractive. There is also a popular Sunday 3 course lunch on offer for £20.50, with a roast on the menu. Meson Toby is also offering festive menus for the up coming season and caters for office parties and events. They are also taking bookings for Christmas lunch if you fancy leaving all the hard work to someone else!
Meson Toby,