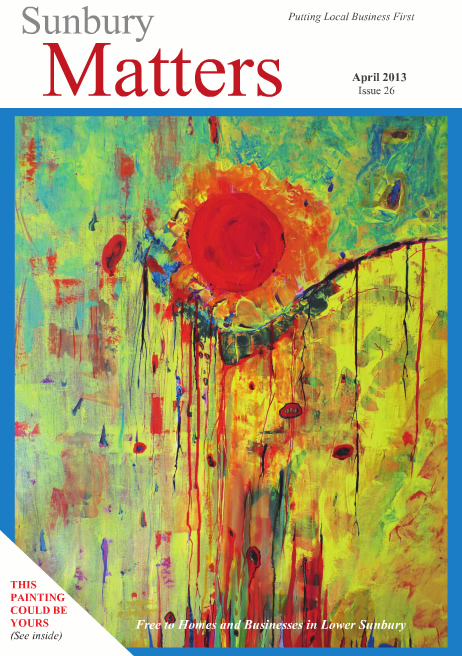 This month's magazine cover features a bright exotic sun. We wanted to share some sunshine with you, so the original piece of art is available in a blind auction to support local Sunbury charity Their Future Today. All you need to do is bid. Check out the issue for all details.
The issue is full of stories of local interest. We review the historic Warren Lodge, where Nelson is reputed to have courted Lady Hamilton. We also visit Grooming Gorgeous, the dog salon, and see how they work.
In view of a spate of burglaries we look at some hints about making sure you are safe. At the same time we have a look back in history at how crimes were dealt with way back….
Art…For Goodness Sake
Restaurant Review – The Warren Lodge
Protect your Pet – National Pet Month