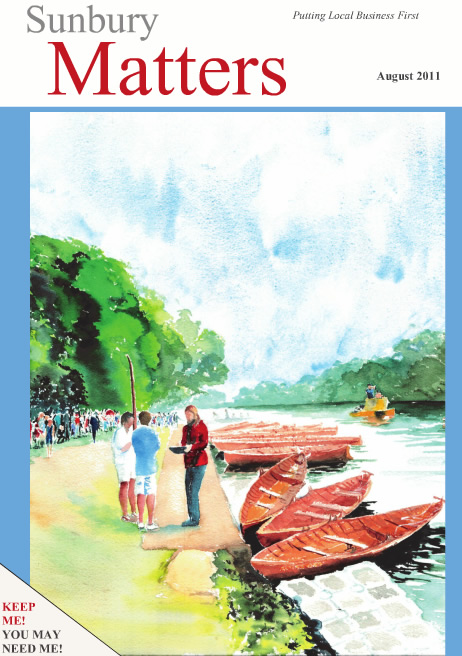 Two very exciting things are happening in August in Sunbury on Thames; Firstly, we can look forward to the Sunbury Amateur Regatta, complete with the great selection of stalls and tempting merchandise, food and drinks tents, not to mention some skiffing and punting! Let's hope this year for better weather than 2010.
Do email your photos from this years regatta and share them with Sunbury Matters readers.
The other exciting thing is the launch of a loyalty card across Sunbury & Shepperton to keep locals buying locally. This is being run by the Lower Sunbury Business Community and the Shepperton & District Business Community. It will only be £5 to subscribe for 2011 and will give you access to lots of discounts and offers from around 50 businesses across the two villages.
In this issue
Launch of the Village Card
Historical View of the Regatta
Sunbury Amateur Regatta
Tooth Care for Kids
Is Autumn Here Already?
Helping Small Businesses
Natural History Quiz
SuDoku
Garden View
Community Notices