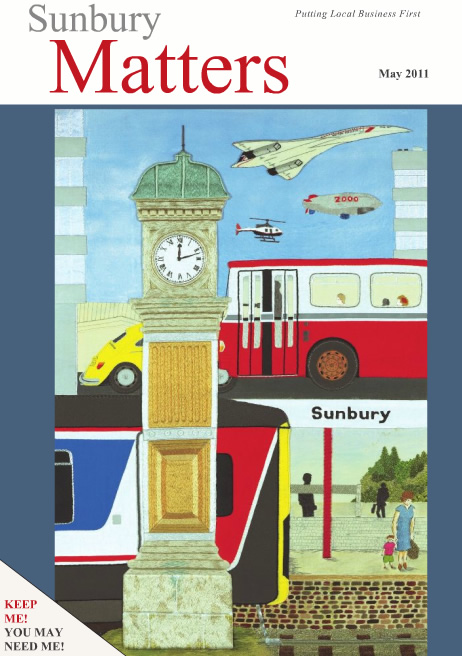 Warm spring greetings to Lower Sunbury. We have been enjoying some wonderful weather in April. Flowers are blooming, birds are singing and butterflies are already flitting about.
Talking of blooms – as we go to press Spelthorne in Bloom has just launched. Look out for posters in the village for more information and see next months issue of Sunbury Matters.
Enjoy the first in a series of quizzes based on The Spelthorne Natural History Society. Answers in the next issue!
In April Sunbury Cross launched their first Farmers Market. We look at some reasons to visit "the cross".
In this issue
May Day Bank Holiday
Road Names of Lower Sunbury
Profile of new avenues
Restaurant Review
What's new at Sunbury Cross?
Riverside Youth Theatre profile
Natural History Quiz
Su Doku
Spring Butterflies
Round the Garden
Residents Recommend