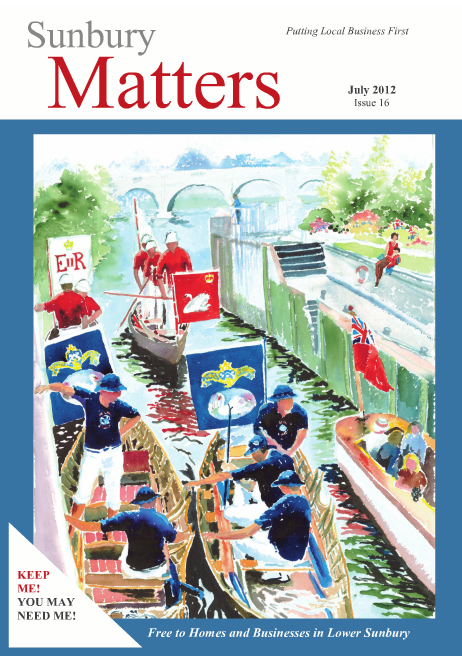 This issue celebrates several of Sunbury's residents and looks at the river. It is the annual swan upping in July and if you have not seen it I urge you to go and take a look at the truly English tradition with all the spectacle that it offers.
Congratulations to those of you who were involved in the Diamond Jubilee (lunch with the Queen no less!), the Pageant and who are about to be involved in the Olympics. Do take a look at stories of river and torch bearing.
Thank you to all of you who continue to suggest articles and who contact me with stories and photographs. This is a community magazine, so should indeed be directed by you.
In this issue
Lord Desborough and the 1908 Olympics
It's Time to Count the Swans
Pageant Splendour Captured
Sunbury Skiff and Punting Club Launches
Did Gilbert White Sleep at The Flower Pot?
Sunbury & Shepperton Arts Festival
Sunbury's dark secret? The Slave Trade
A Shepperton Residents Life of Crime