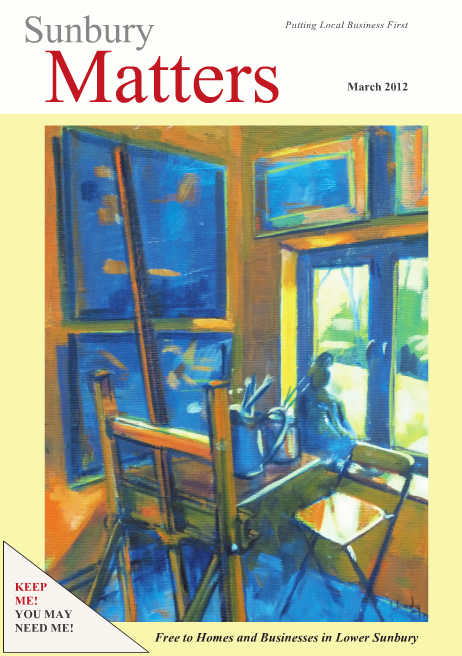 Happy First Birthday to Sunbury Matters!
I can't believe that it is already a year since I produced the first issue. I feel it is fair to say that it is well and truly a part of the Lower Sunbury community and I continue to get lots of positive comments from both readers and advertisers. Thanks to all for making it a success.
On a more serious note please do take heed of the current (possibly final) discussion about the Eco Park! The planning committee is meeting at 10.30am on March 9th at County Hall in Kingston for a final hearing. It is a public meeting so be there if you can. Our beautiful community is under threat from all sides; proposed gravel extraction, the Eco Park as well as some major planning applications in the village which will affect the traffic and parking.
LORSA is doing a great job fighting our corner, but we all need to do our bit, so please make your objections known!!
In this issue
Literary Connections
Portrait of an Artist
Can Food Heal
Reaching for Shooting Stars
With a Spirit of Adventure
What is Counseling?
LORSA says
Recipe – Soda Bread
Restaurant Review
Metropolitan Water Board
Railway Society
Gardening View – Tools