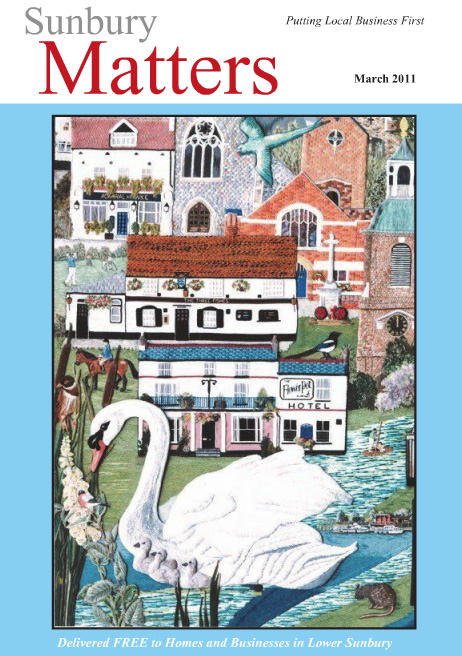 In this month's issue we look at local wildlife, have a gastronomic visit to a local restaurant and get under the skin of some of our local history. Look out for the offers from The Shahin and The Magpie!
There are also puzzles to give you some entertainment and most importantly, lots of local trades advertising. Even our own mobile fish man!
Thank you to all the advertisers who have supported this launch. Please mention Sunbury Matters when you contact them. Thanks also to my contributors whose help is so appreciated.
Enjoy the first issue and please get in touch with any thoughts or ideas for the next issue.
In this issue
Keep in Local
History of the Pubs of Sunbury
Nature Watch
Health Tips
Restaurant Review
Strictly Sunbury
Recipie of the Month
St Patricks Day
Word Search
Round the Garden
Community Notices