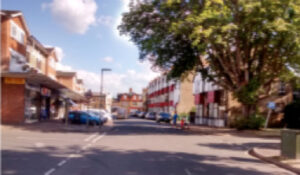 Most of us accept the rules and laws governing standards of driving and our conduct as motorists, and it is our responsibility to stick to them for our own safety, and those of other road users, including pedestrians.
Nevertheless Surrey was placed second nationally for speeding offences in 2017 (Surrey Advertiser) and Direct Line Insurance recently stated that 20,000 people have been injured on UK roads in the past five years.
However, it is the local authority that has the huge responsibility to ensure that the roads we travel on are safe, with good surfaces, without pot holes, and also well provided with advisory and mandatory signs, especially speed limits.
In my experience these are not very effective in our corner of Surrey, and speed limits are frequently and sometimes dangerously ignored on our local roads. The illuminated "Slow Down – 30mph" at the top of Green Street (has anyone noticed it ?) is routinely ignored as cars accelerate off the railway bridge travelling at 40mph plus, towards the traffic lights which mark the crossing point for three schools.
As a cyclist I have been verbally abused by getting in the way of an impatient van driver, and I know I am not the only one driving along The Avenue or Green Street to suffer from tail-gating as I try to keep to the 30mph or 20mph limits. This frustrates some drivers who are in a hurry and it is probable that many of these drivers are using the local roads as "rat runs" and so are less sensitive to the concerns of local residents.
I suspect however that many of us are not fully aware of the 20mph zone in Lower Sunbury, between Sunbury Nursing Home, along Thames Street to the junction with French Street. Maybe the platforms along Thames Street slow down cycle pelotons more than motorists. Those on Green Street and The Avenue do not in themselves have much of an effect in slowing down vehicles as motorists often speed up after negotiating these calming humps.
The Avenue Parade and Green Street shops, pubs and restaurants are incredibly busy with cars parking, and double parking, while buses, trucks, vans and cars make their way up and down the southern sections of these roads. The one way Church Street is remarkably dangerous for those attempting to walk along the narrow path past St Mary's Church. Able bodied pedestrians and cyclists as well as the disabled, those with push chairs and children, dog walkers and the elderly are all vulnerable to speeding traffic in these areas.
It is encouraging to learn that this issue is to be placed on the SCC agenda with the hope that ineffective road signs and markings will be replaced or updated; made clearer and more frequent, and most importantly that the 20mph limit will be extended along the Avenue and Green Street up to a point which provides more protection for the busy shopping areas. We will keep you posted.
Other councils have introduced traffic calming strategies which are simple and effective. For instance in Runnymede, approaching Windsor, there are regular "Its 30 for a Reason" signs, and in Streatham you can find "Twenty is Plenty" on many minor roads, which constantly remind drivers of their responsibility to drive slowly in urban areas.
Perhaps we could we adopt some of these ideas in Sunbury?
If you have any comments on this matter please email monica@villagematters.co.uk
By John Turner