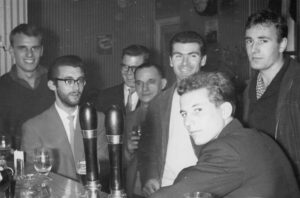 We wrote last month asking for anyone who remembered Terry Pattinson to get in touch. The response was fantastic and is true testimony to the power of the internet and to social media.
Terry lived in the area in the 1940's and 50's. His dad worked in newspapers in London. He moved his family out of the "Big Smoke" to Beechwood Avenue in Sunbury Common (known then by many as Donkey Common) when the River Gardens estate was built. Four of Terry's dads friends from work thought it was such a good opportunity to move out and all bought in the same road.  Terry commented that a lot of local businesses were run by people who lived in Beechwood or Ashridge Way, one of note being Edwards who had that DIY shop next to St Saviours. 
Replies to Terry's request came through email, Friends Reunited and Facebook. Some were happy, some brought the news of friends who had died.  Lynda Kiss, who wrote the book about the River Gardens Estate we have featured, gave Terry news of  friends Brian Appleby and Bill Norman. Amazingly Bill had never moved from his address in Ashridge Way.
Brenda Horwill from the Sunbury and Shepperton Historical Society posted Terry's request on Facebook under the Ashridge Way group. She had several responses including one from former Kenyington Manor pupil and neighbour Beryl Hirte (nee Giles) whose parents owned Stanley James at Sunbury Cross. She remembered Doreen Milarick and Brian Thompson. In another coincidence her family rented Brian's Mum and Dad's house for a while when she were first married. 
I gather that exchanges of information continue among the group on a regular basis.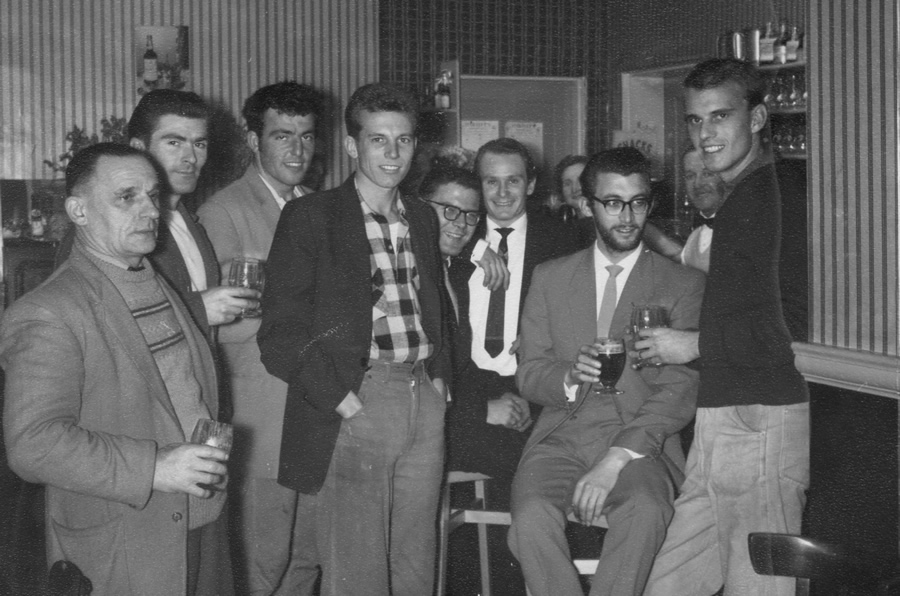 Terry sent a couple of photos of some of the old friends he was trying to track down. They were taken in the Kent Arms ( the pub that used to be just outside Sunbury Station). They were taken in 1959.Terry is on the left,  Bill Norman is on the right and Dave Garrett front right. As we go to press the trio are meeting again for a long overdue beer. We will update the photo in due course!
We may berate the intrusion of the internet into our lives from time to time, but this just shows what a wonderful thing it can be. We are delighted that as a result of Sunbury Matters, three old friends have been reunited. We will be publishing more memories in future issues so look out.