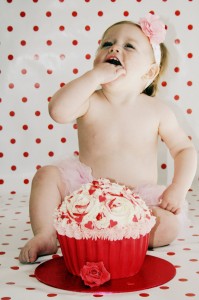 Alison Lee found her passion for cakes only three years ago. Her artistic flair has served her well and she is now creating original and fun designs for celebrations and weddings.

"I first tried my hand at cake decorating when my son asked for a fire engine cake 3 years ago. The request came only 6 days before his party. I found to my annoyance it was too late to place an order with M&S and discovered the days of buying a caterpillar cake from Tesco's had gone!"
"If a fire engine cake is what my son wants, then blow me down…a fire engine cake is what is what he will get!.
"
"Off to the kitchen I trotted and a whopping six hours later…Ta dah! Looking back now, it was pretty awful, but hey, my son didn't mind. He had his fire engine cake and it was cool because mummy made it!"
Since that start Alison has taken every opportunity to bake for friends and family and her knowledge of cake baking and decorating has grown immeasurably. She loves experimenting with designs and takes huge pride in her work and has ambitions for her future. Every cake is individual and Alison has a personal commitment to perfection.
"Now that my children are finally getting older (!) and are at school I can look to move Cake Ali from hobby baker to profitable business. 
All my cakes are made fresh, with no preservatives, so when ordering a cake beware…You have to eat it!!"
Cake Ali creates celebration cakes and wedding cakes. They all carry Alison's personal style and often a cheeky sense of humour. 
Prices are on the website and do take a look at the gallery for ideas. Bespoke cakes are made to order so call Alison to discuss any ideas. She is happy to help.
A new area for Cake Ali is the Cake Smash. A great way to celebrate your child's first or second birthday, it combines cake with photography Capturing beautiful photographs of sheer joy. At a cost of only £75 you get a photo session with your little one, cake included, a disc of up to 30 images and one print of 5" x 7".
Book your session before the end of May 2014 and mention Sunbury 
Matters to get £5 off!