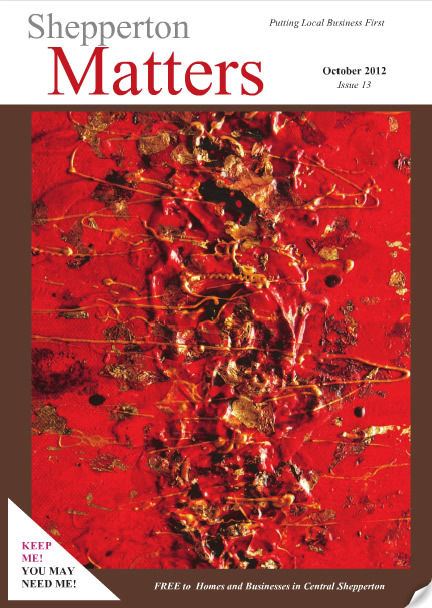 Well, I have had some interesting experiences this past month. You can read about my visit to see where Quality Fruit gets their lovely produce from…it was VERY early! Also newly inspired by the Olympics and Paralympics, I accepted the invite to go and see what Adventure Boot Camp is all about. Great fun, I can tell you, but 5 days later and my legs were still telling me how unfit I am!
So, it is time to get ready for Christmas. Fresh has an offer this month to entice you to enrol with a friend, so no excuses!
The Shepperton and District Business Community is already planning Big Tre Night, so make sure 12/12/12 is in your diary. I gather it will be even bigger than last year.
But Winter is not quite here yet, so enjoy what remains of the sun-shine and milder days, before snuggling down in front of the fire.
Shepperton & Sunbury Locks
Jewellery for the Walls
The Early Bird
The Blues Patrol Sunbury