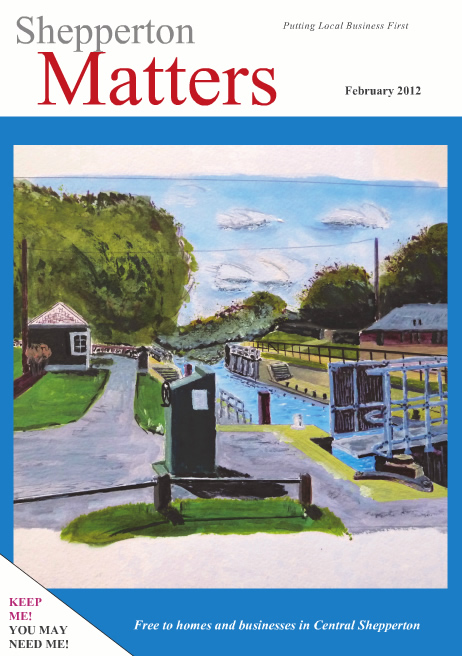 Firstly welcome to some new readers in Shepperton Green who will now be receiving this magazine for the first time. Yes, we are expanding distribution after a very positive few months.
Thank you for all your kind comments and support.
Do you remember this time last year? We were in the middle of the coldest winters for decades, which is difficult to believe after the mild spell which is seeing daffodils bloom early! Take a look at our history page though, reminiscing about a cold so fierce in Shepperton that people walked across the Thames. It was only 50 years ago!
Congratulations to some talented Shepperton students from Thamesmead who have excelled in the RIBI young musician competition and also the Daisy Chain for reaching 30 years in business!
In this issue
The Big Freeze
Cemex Gravel Plans
Shepperton Young Musicians
Where There's a will
Shepperton Residents Assoc
The Food of Love
The Case for Care at Home
So Duku
Recipe – Hesrt Melts
Restaurant Review
30 Years. Still Blooming!