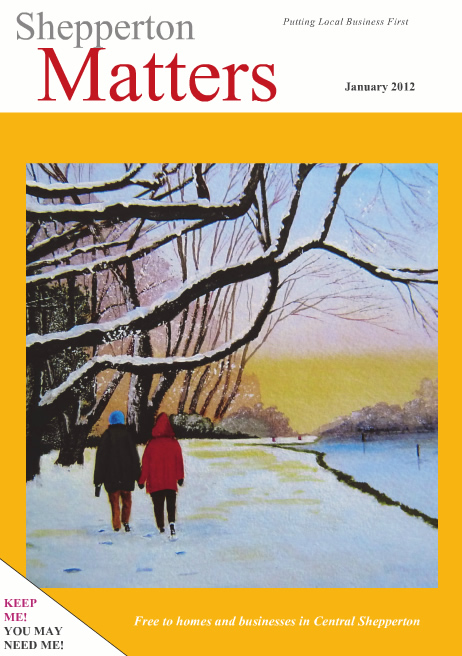 Wow! Where did that year go? All of a sudden the London Olympics are around the corner, and with many mince pies to work off, perhaps we are looking to new year resolutions to get fit and healthy.
How many of us are wishing we had resisted that one extra helping of Christmas pub and are now trying to motivate ourselves to do something about it.
There are also the cold months of winter ahead, so stock up on logs, make some comfort food and keep cosy. Oops! Bang go the New Year Resolutions of salad and activity then!
Well Happy New Year to all my readers and advertisers. I hope it will be a good one!
In this issue
What does Shepperton do for me?
Caveat Emptor. Buyer Beware!
Be Sale Savvy
Keeeep Moving!
SuDoku
The Christmas Aftermath
A Review of 2011
Resturant Review
Community Notices