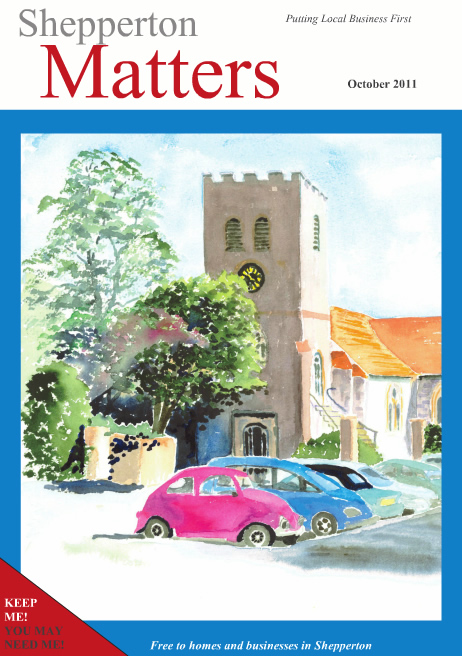 Welcome to the first edition of Shepperton Matters! It is going to be delivered to you every month in the second week, free of charge.
I run a similar magazine in Lower Sunbury. It is following the success of Sunbury Matters that I decided to launch this for Shepperton.
I feel very strongly about local life and doing what I can to support local trades and shops. Shepperton Matters is designed as a community magazine, to inform, connect and entertain residents about issues to do with Shepperton and the immediate area.
Importantly, this is a magazine for YOU! I would like you to play your part in creating it.
Send me your recipes for Recipe of the Month. Tell me about your clubs, societies and school events which you would like listed. If you have used a tradesman and he did a good job, then recommend him and we will start the 'Residents Recommend' page. Just email; info@sheppertonmatters.co.uk
In this Issue
History of St Nicholas
Message from the Artist
Fitness Tips
The Towpath Harvest
Keep it Local!
The Village Card
SuDoku
Big Tree Poster Competition
The Youth of today
Restaurant Review
Garden View