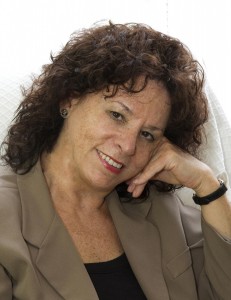 …Or so we are lead to believe!
One local resident fulfilled her dream of being published recently. Carmen Souchet from Shepperton writes under the pen name Molly Clifford-Nixon. She has been writing for years and attends the Studio Writers group at the Riverside Arts Centre in Sunbury. The class helps members fine tune their style and approach to writing. The story is up to them.
Carmen's first published novel is called 'The Burden of Guilt'. It is an intriguing love story. Set in the mid 1960's the backdrop is a fictitious European Fraud Prevention Office which investigates Nazi loot. It is fortuitous coincidence that George Clooney's Monument Men and recent coverage of the vast art discovery in Germany are in the public eye. 
Prior to concentrating on her writing, Carmen's career has been in a variety of PA and office management positions including working at Shepperton Studios. 
In addition to working full time, she taught drama workshops and speaking with confidence classes in Further Education.
During this time, her writing was restricted to creating sketches for use in the classroom. As an extension of the drama workshops, Carmen produced and directed plays as showcases for the students. She has also directed for Manor Players at the Riverside Arts Centre, Sunbury and the local playwright Geoff Buckingham.
So how does one go about getting a book published? We hear about people sending off hundreds of manuscripts to publishers, but these days there is another way. 
Says Carmen
"Although I began the time consuming tradition of approaching literary agents, I realised both agents and publishers now monitor the internet for self-published works. Having previously kept the wonders of the internet at arm's length, I reluctantly resolved to 'move with the times' into the world of ebook self-publishing".

Carmen was attracted to an advert in Writing Magazine for a company called PublishNation. They offered a caring approach to self-publishing, guiding Carmen through the process and the packages they offered were competitive. For around only £300 the book was produced both in print and as an ebook. The cost also incorporated a website and domain name. Proof reading was also offered at a realistic rate. 
So from a concept to a first published novel!
'The Burden of Guilt' is available as an ebook through Amazon.co.uk (currently a 4.6 out of 5 star rating) and as paperback through www.lulu.com. (Copies are also for sale in Studio 2000 in Charlton Village) 
Many of us dream of sitting gazing at an inspiring writing a novel and seeing it in print. Carmen's experience shows that it is possible to achieve. Perhaps this is the prompt you need to write yours?