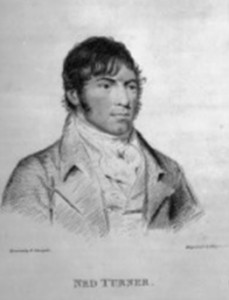 In his book 'The History of Our Village', published in 1867, William Schaw Lindsay, Lord of the Manor of Shepperton between 1857 and his death in 1877, relates that the village was for some years the scene of riotous behaviour due to its popularity as a venue for illegal prize fighting, or bare-knuckle boxing.
The usual venue was the Range, a piece of common land between the Chertsey Road and the river. This site was picked because, being close to the river and hence the boundary between Middlesex and Surrey, those involved could make a quick exit to the next county if the local magistrates arrived to break up proceedings! In fact so many of the gentry attended that a 'blind eye' was often turned by the authorities.
Lindsay states that on the day of a big fight, the local roads would be clogged with all manner of 'carriages, stage coaches, carts, waggons and vehicles of every kind.. and when the fight was over, the pencil of a Hogarth… would fail to portray the scene of demoralisation which ensued' (the artist William Hogarth was famous for his depiction of scenes of debauchery such as 'Gin Lane' and 'The Rake's Progress').
A ring was marked out, and a yard square box marked out in the centre. Each fighter had to come 'up to the mark', or 'up to scratch' by the beginning of each round, or lose the match. As each round continued until one man was on the ground, and the number of rounds was unlimited, these contests could continue for considerable amounts of time.
An exceptional day was Saturday 27th April 1805, when three major fights took place at Shepperton. In the first, Henry Pearce 'The Game Chicken', beat the mighty 6ft 3½in tall Carte, alias 'the Great Cart', of Birmingham in 25 rounds, giving him what was described as 'a terrible milling' despite being shorter and lighter than his opponent. Next Tom Belcher beat O'Donnel, 'the celebrated Irish hero', in fifteen rounds. Finally, Samuel Elias, known as 'Dutch Sam', despite being described as unprepared and inebriated at the start of the fight, overcame Britton of Bristol, in a marathon bout of 30 rounds.
Huge sums were wagered on these fights, and afterwards local men came forward to fight for smaller purses, often in the Church Square.
The next meeting of the Sunbury and Shepperton Local History Society is on Tues. 19th November at Halliford School, Russell Rd, Shepperton. The subject will be Thomas Wakley, a controversial medical reformer who combined the post of Coroner for Middlesex with founding 'The Lancet'. All welcome, £2 non-members.