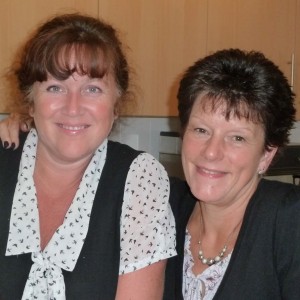 For many in Shepperton and the surrounding area, The Greeno Centre at the end of Glebeland Gardens is a life line. Run by Spelthorne Council, and staffed by Pat and Vanessa (who between them have clocked up 33 years of service at the centre), the Greeno offers a multitude of services to the the Aged and to various high need individuals. There are over 400 members enrolled, coming to socialise, have the freshly cooked lunch, enjoy some of the classes on offer, or to take advantage of the on-site services. On offer is Chiropody (staffed by Shepperton Chiropody Centre), hair dressing, reflexology, massage and even a walk in shower to help those who may not be able to cope at home.
The classes are varied; bingo, art, line dancing, table tennis and seated Zumba to name but a few. I saw a dance class with elegant couples slowly making their way round the hall to music, reliving some of the by gone days perhaps. They looked happy and relaxed , their spirits lifted by the music and company. I was told of one member who after the first visit declared ' I had no idea I could do all this' She had been living virtually as a recluse at home doing nothing until Social Services put her in touch with The Greeno. The Meals on Wheels scheme is another source of potential recommendations of cases who would benefit from attending the centre.
Pat and Vanessa offer a very caring service, visiting new cases and accompanying them to the centre on their first visit to ensure they feel comfortable and welcomed. Belonging to The Greeno gives respite to full time carers or family members. They can come along and join in, or just take a few hours off, knowing their loved ones are in good hands. As for members themselves, the mental and physical stimulation most certainly gives a healthy boost, keeping the need for more hands on care at bay.
The Greeno is open every day. On Christmas Day itself, lunch is provided by some of the local churches. No one need feel lonely or at a loss and it is this spirit of heart felt care that runs through the centre.
The centre always needs raffle prizes or donations to help raise money for extra activities. If you have anything you don't need, no matter how small, please take it down to The Greeno. For any more information on the centre please call: 01932 246173